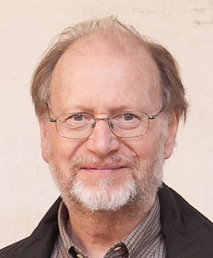 Bryan Webber
Emeritus Professor of Theoretical Physics
University of Cambridge, England
Address: Room 943, Rutherford Building
University of Cambridge, Department of Physics
Cavendish Laboratory, J J Thomson Avenue
Cambridge CB3 0HE, England
Tel: 01223-337269 Fax: 01223-353920
E-mail: webber"at"hep.phy.cam.ac.uk


Undergraduate teaching:
---
Graduate teaching:
---
Book: authors* maintain a list of updates and corrections here, so please let them know of any errors that you find.

*Photo by Suzy Vascotto, CERN-TH
---
Software:
---
Research publications:
Please see my listing on the Stanford inSPIRE database.
The authors* of a well-known paper.
*Photo by Suzy Vascotto, CERN-TH
---
Prize citations:
---
Selected research talks:
---
Other research info:
---
Please see also my CERN home page
---
Some other relevant pages may be found via the Cambridge High Energy Theory Group home page
---
BRW 02/06/2014