Physics at Peterhouse

General Peterhouse Trivia -- not specific to Physics
Age: Peterhouse is the oldest Cambridge College. It was founded in 1284.
Size: In terms of physical size, it is one of the largest of the centrally located colleges, extending on both sides of Trumpington Street, and having a large and attractive garden ("The Deer Park") behind the Fitzwilliam Museum connecting the first year accommodation in the south to the third year accommodation in the core of the old college to the north. The second year accommodation is on the east side of Trumpington Street, approx 100 metres from the Porters' Lodge.
Support: Peterhouse has assets exceeding £200 million placing it in the top four or five colleges by overall endowment. However, given that Peterhouse has a smaller than average number of undergraduates, it is able to be one of the most generous per student.
In 2011 Peterhouse distributed a total of £140,000 in means-tested grants to 56 students (the majority receiving £3,400) under a scheme designed to ensure no student should be put off from applying to Cambridge because of financial considerations.
In 2011 Peterhouse awarded £39,000 in prizes to undergraduates to recognise and reward excellence and achievement.
In 2011 Peterhouse awarded £20,000 to students for vacation study and travel. For example:
In 2011 the Peterhouse library was able to purchase 1,854 books at the request of students and Fellows. No science student at Peterhouse need ever go without a book relevant to his/her course.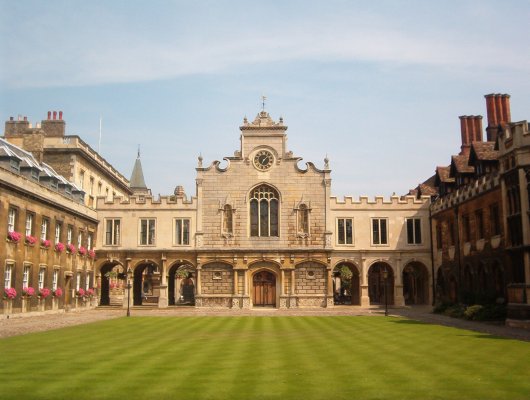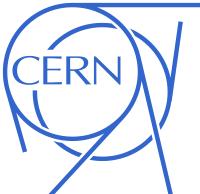 What about physics?
Peterhouse has the strongest links to CERN of any college. Three of its fellows work at CERN, of whom two regularly teach for the college, and one is the head of the physics department. They are:
| | |
| --- | --- |
| | Prof Parker. Head of Physics Department, previous head of the university's Particle Physics group, ex glider pilot, and occasional lecturer of particle-astrophysics courses. He teaches physics to first year students at Peterhouse and works on the ATLAS experiment at CERN, looking for exotic states of matter, and has run a number of summer projects connected to ATLAS, for Peterhouse students. |
| | Dr Holly Pacey. Research Fellow, member of the ATLAS Collaboration at CERN, and developer of numerous searches for supersymmetric particles and leptoquarks in data from the Large Hadron Collider. She has supervised a number of undergraduate courses in the Natural Science Tripos including Part III Particle Physics. |
| | Dr Lester. University Lecturer and Director of Studies (DoS) for "physical" natural scientists at Peterhouse. He usually teaches maths and particle physics to students at Peterhouse. He works on the ATLAS experiment at CERN, looking for invisible particles that might make up dark matter and supersymmetry. He is occasionally known to lecture from one of his unicycles. |
Do CERN links affect Peterhouse students?
Many Peterhouse students have gone on to work in High Energy or Theoretical Physics, and/or have undertaken project work at CERN. Here are examples of students who have graduated in each of the last four years:
Of course, many people who came to Peterhouse to study natural sciences intending to specialise in physics end up finding that some other part of natural sciences is even more interesting. In the last six years, Peterhouse natural scientists who took physics have gone on work in a huge number of different areas including: management of a multi-billion pound oil refinery; teaching in schools; scientific research from zoology to history of science; the priesthood; banking; and management consultancy (to name just a few).
Quality of Teaching in Physics and Maths
To succeed at Cambridge you must have teachers who care about you, and who want to teach. It is not good enough to have people who are simply eminent in their field. They must inspire.
Here is a sample of comments left by real Cambridge students, about the physics and mathematics teaching provided by Peterhouse fellows. Many of the comments come from students from other colleges for whom Peterhouse fellows have been also asked to teach.
"You have been a real inspiration to me and I am immensely pleased to have been supervised by you this year. I feel that I have discovered a new importance with how I go about my subjects ... and develop my own way of understanding how to apply what we are taught in lectures. I think above all my other supervisors you have excelled at teaching me this and I will remember our supervisions for many years to come." (2012) [First year supervisee, not from Peterhouse]
"So very pleased!! :) Thanks again for all your help this year. I definitely learnt a lot and enjoyed it all too." (2012) [First year supervisee, not from Peterhouse]
"[Named Peterhouse Fellow] was by far the best lecturer I have seen at Cambridge. His enthusiasm and energy were captivating, he was frequently amusing, always engaging, and laid out the key points clearly. Give the man a medal, a raise and then make him teach all my courses next year." (2009) [Third year student, not from Peterhouse]
"Having just completed my MSci NatSci course at Cambridge (specialising in Physics) I thought it might be appropriate for me to send this note. Over the last four years of study I must have been lectured by just over 50 lecturers. Of these there were 6 that truly stood out, both at the time, and now looking back.
...
[lists lecturers names and courses]
...
I'd like to thank you for a really great experience. You did not share teaching techniques yet you all found a way to make us leave each lecture feeling smarter, more interested and happier! I believe that to pull this off with consistency is the perhaps the greatest achievement in teaching." (2009) [Fourth year student, not from Peterhouse, sent to six lecturers in natural sciences]
"I have been accepted to do a PhD in [subject and university deleted], I am still very thankful [to] you for very motivating and inspiring supervisions during my first year, which definitely helped me to chose to continue with physics, and I have always been very happy with this choice." (2012) [Departing fourth year student from Peterhouse]
What about other subjects in NST ?
There is far more to NST than particle physics! Peterhouse prides itself on the care and attention it is able to give to each student, in each of his or her subjects. Here are some of the people you are likely to meet and who will look after you, if you choose to study Natural Sciences at Peterhouse:
Chemistry

Dr Dickens is a Fellow of Peterhouse with a background in industrial chemistry (GlaxoSmithKline). He supervises first year students Peterhouse, and also keeps a close eye on those who study chemistry throughout their time in the college. He is frequently involved in admissions. His current research focuses on NMR Ring Current calculations on congregate aromatic systems. He is also a change ringer.

Dr Jackson is a Fellow of Peterhouse, the Admissions Tutor for Sciences, a University Reader in Biophyiscal Chemistry, and has a long standing research interst in protien folding and assembly. In addition to interviewing all Peterhouse science applicants, she frequently supervises Petreans in Part IB and Part II Chemistry courses.

Materials Science

Prof Midgley is a Fellow of Peterhouse, a Professor of Materials Science, and is the Director of the Electron Microscopy Facility. That means he is always the man with the most powerful microscope in the university. Frequently involved in admissions, and recently a lecturer for the IA materials course, he is always on call to advise materials sciences students, and looks after materials scientists during their time at Peterhouse.

Dr James Elliott is a Lecturer in Materials Science, and a Fellow of Fitzwilliam College. He has been supervising students of Material Science at Peterhouse for a number of years. His research interests include polymeric membranes for fuel-cell applications, nanotubes and composite materials.

Earth Sciences

Dr ELizabeth Harper studies bivalve and brachiopod palaeobiology, is a Fellow of Gonville and Caius College, and is the Peterhouse Director of Studies and Retained supervisor in Geology and Earth Sciences. This means that she is on hand to assist students taking courses in these subjects.

Biological Subjects

Dr Voorhees is a Bye Fellow of Peterhouse, is the Director of Studies for Natural Sciences (Biological), and works in many different areas of Molecular Cell Biology.

Dr Tanentzap is a Bye Fellow of Peterhouse and works on Ecosystems and Global Change within Plant Sciences. He studies how disturbances alter the functioning and biodiversity of the world's ecosystems in order to generate solutions for mitigating the impacts of global change. He focusses on plants and their interactions with microbes, animals, and biogeochemical processes in terrestrial and freshwater systems.

The supervisors for the five biological and biological maths subjects at Part IA, and the 10 biological subjects at Part IB (some of which require more than one supervisor to cover the course), include University Lecturers, Professors, Emeritus Professors, University-affiliated researchers, post-doctoral fellows, junior research fellows and PhD students from around the University. Supervisors for biological Part II and III subjects are organised by Departments rather than the College.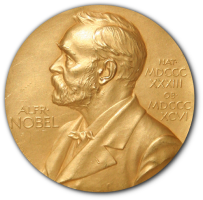 Famous scientists from Peterhouse
Peterhouse "science" can claim four Nobel Prize winners among its past and present members:
Accommodation
Peterhouse offers outstanding central Cambridge accommodation to all students at below-market-prices. First and third year students usually choose to live within the college grounds. Second years tend to be housed next-door in Fitzwilliam street. More information on Peterhouse accommodation can be found here or at the student room.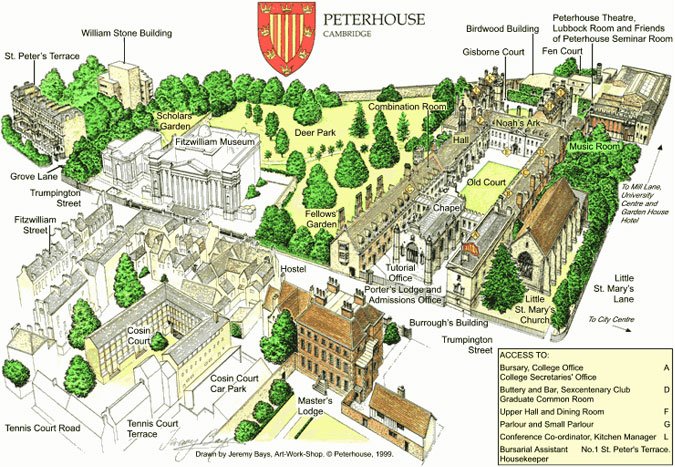 Structure of Natural Sciences
The strength of the Natural Sciences Tripos at Cambridge is the breadth and variety of subject choice across the physical and biological sciences, allowing students to tailor their programme of study according to their individual interests.
All Natural Sciences students take three experimental science subjects in their first year, plus an appropriate maths course (see below for details). In the second year, students choose three subjects from nineteen possible options. In the third year, they either specialise in one subject from a choice of fifteen, or choose a more broad-based physical or biological sciences course with both "major" and "minor" subjects. Fourth-year courses are also available for eight subjects (Astrophysics, Biochemistry, Chemistry, Experimental & Theoretical Physics, Geological Sciences, History & Philosophy of Science, Materials Science & Metallurgy, Systems Biology), leading to the award of a Master of Natural Sciences (M.Sci.) degree.
In the first year, three subjects are chosen from: Biology of Cells, Chemistry, Computer Science, Earth Sciences (Geology), Evolution & Behaviour, Materials Science, Physics, and Physiology of Organisms. Appropriate A-levels for each course are given in the list below. All first-year Natural Sciences students also take a maths course: Mathematics (physical scientists), Mathematical Biology (biologists with A2-level Maths), or Elementary Maths for Biologists (biologists without A2-level Maths).
Biology of Cells. A2-level Chemistry essential; A2-level Biology useful.
Chemistry. A2-level Chemistry essential; AS- or A2-level Maths highly desirable (A2-level Maths is essential if you plan to continue with Chemistry in the second year).
Computer Science. A2-level Maths essential. AS- or A2-level Further Maths and/or Physics are useful. No previous knowledge of the subject is necessary but some understanding of programming is helpful.
Earth Sciences (Geology). Recommended: at least two of Physics, Chemistry and Biology to A2-level. No previous knowledge of the subject is necessary.
Evolution and Behaviour. No specific requirements, though some sixth-form Biology (AS- or A2-level) is useful background.
Materials Science. A2-level Physics or Chemistry and Maths are highly desirable. No previous knowledge of the subject is necessary.
Physics. Essential: either A2-level Physics and Maths, OR both Maths and Further Maths (ideally with 3 units of Mechanics). Useful: AS- or A2-level Further Maths, Chemistry.
Physiology of Organisms. No specific requirements, though AS- or A2-level Biology and/or Physics are useful.
Admissions Procedures
Candidates are asked to specify in their application whether they wish to focus on primarily Biological or Physical Sciences and each group is interviewed by an appropriate team of interviewers depending on their specialism. Candidates wishing to read primarily biological sciences are also asked to submit, in advance, three representative examples of recent essays on biological topics; rather than being specially prepared for Cambridge, the essays submitted should have been set as part of normal sixth-form work, and they should be marked by a teacher accordingly.
Usually two Science Fellows and the Admissions Tutor conduct the interviews. In addition to general questions, they will ask some scientific questions; they do not necessarily expect candidates to know a "correct answer", but are interested in their response to ideas or problems which may be unfamiliar.
We assess every candidate on the basis of their application form, referees' reports, written work and interviews. We aim to give all applicants the best possible opportunity to demonstrate their ability and potential. The principal aim of the admissions process is to identify applicants who will thrive intellectually at Cambridge.
The College will complete its selection of successful applicants by early January. Offers are then made by letter, and are normally conditional upon candidates' performance at A2 or equivalent. Our standard, minimum conditional offer is A*AA at A2. IB offers are usually for a minimum of 38-42 points, to include 7, 7, 6 at Higher level in relevant subjects. Offers are designed to be realistic, taking into account individual circumstances, and to reflect potential and likely levels of achievement. Most of those who receive offers will attain the grades required.
Since Natural Sciences is a very broad course, we are sometimes left in doubt about an area of ability, such as a candidate's mathematical skills. In these cases we may include either a STEP offer (level one only), giving your school plenty of information as to how STEP works, or an offer which includes an Advanced Extension Award (AEA) condition. AEA conditions are likely to be phased out as A*s are introduced.
Although most applications will be made before applicants have completed their sixth-form studies, it may sometimes be appropriate for candidates to apply after they have left school. Much the same range of evidence will be used in assessing such applications as in the case of pre-A-level candidates, although extra breadth of knowledge and intellectual maturity will naturally be expected. Successful applicants of this sort normally receive unconditional offers in January.
Visits to the College and Contacts
All correspondence should be addressed to the Tutor for Admissions at the address below. Sixth-formers or Year 12s are encouraged to visit the College on one of our Open Days, when they can meet current undergraduates and a Natural Sciences Fellow. It may be possible to arrange to meet either an Admissions Tutor or a member of teaching staff at times other than advertised Open Days. To arrange this or to ask any other questions, please do not hesitate to contact the Admissions Co-ordinator, as detailed below:
The Admissions Office, Peterhouse, Cambridge, CB2 1RD, United Kingdom.
Email: admissions@pet.cam.ac.uk
Telephone: 01223 338223/768877
Further information can be found on the University Undergraduate Admissions website as well as the School of the Biological Sciences and School of the Physical Sciences websites.
Footnotes